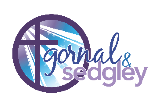 Welcome to the Gornal and Sedgley Team Ministry website.
Our parish includes All Saints' Church in Sedgley, St Andrew's in The Straits and St Peter's in Upper Gornal.
We've been a 'team ministry' since 2005 - team-working allows us to provide spiritual and pastoral care to a wide area including Upper Gornal, the Straits and Sedgley.
If you need to talk to someone, and/or request them to pray for you, here is our team - please call or email them: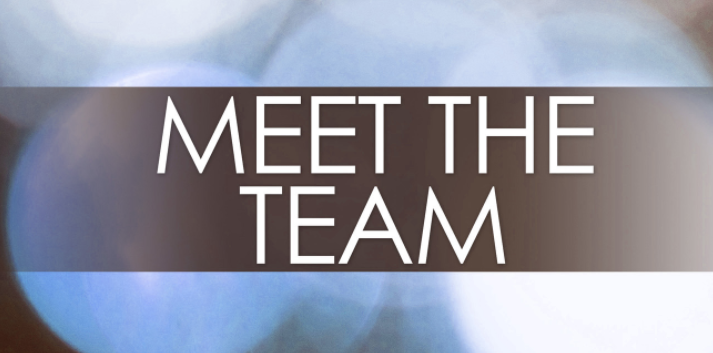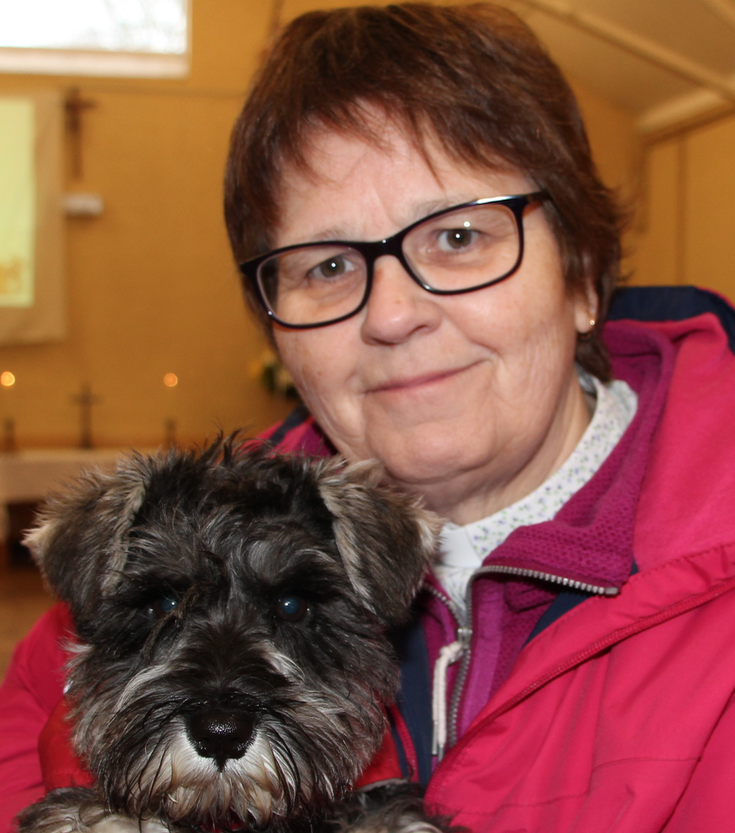 Revd Catherine Mitchell - Team Vicar
Tel 01902 677897
vicargornalandsedgley@allsaintssedgley.co.uk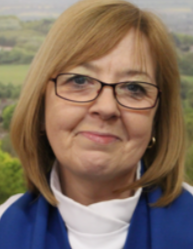 Canon Jan Humphries, Licensed Lay Minister
Tel: 01902 661275
Mobile: 07954 314102
The latest news, events and forthcoming services are included in our weekly notice sheets...
BEACON MAGAZINE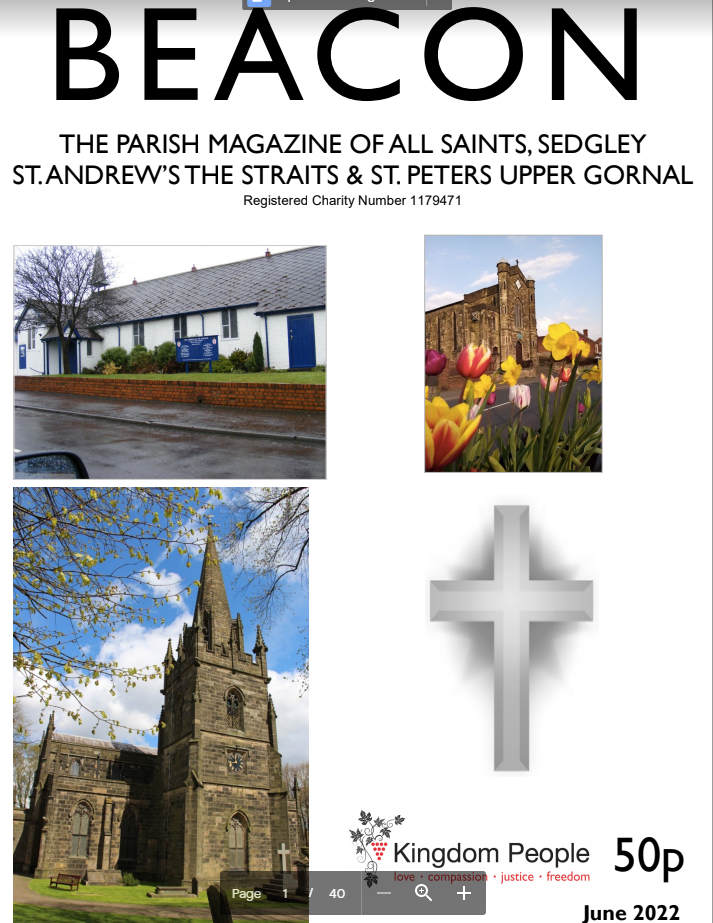 WEBSITE REVIEW
We have started a review of the Gornal and Sedgley website's content, which has 'growed like Topsy' since it first began in 2011.
Every folder needs careful examination, to see whether the material within is still relevant; whether it could perhaps be expressed more clearly; or possibly disposed of.
We're undertaking it using a slow, step-by-step process.
Where there is material that may have value for reference purposes in the future, this will be moved to the church's archive, currently kept on the 'Dropbox' internet storage site.
There are also thousands of images of church events in the website's 'Photos' section. Again, we will attempt to archive these, with captions, to explain when events occurred, along with their relevance.
During this process, you may notice some folders disappearing, and possibly one or two new ones appearing as required.
One could argue that the best solution would be to scrap it all and start again from scratch - that would be a quick solution; however, we feel there would be the danger of losing valuable material that has taken years to assemble, and thereafter having to 'reinvent the wheel'.
Throughout this review process, we will endeavour to retain the Home Page very much as it is, as this is the most viewed page and contains information of current relevance and interest.
This won't be an overnight process, so bear with us!
Martin, 11/6/22
LEN IS 100!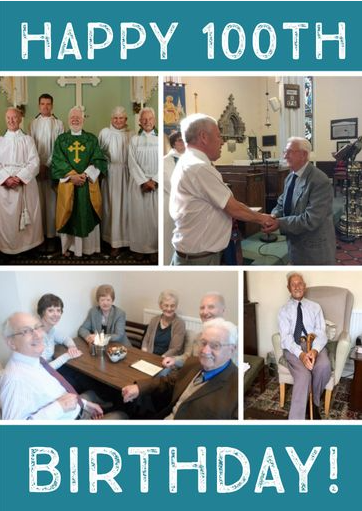 Many congratulations to our former Head Server Len Millard, who was 100 years old on 23/6/22.
Len has spent a lifetime in the service of All Saints' and set a magnificent example of a Christian life to us all.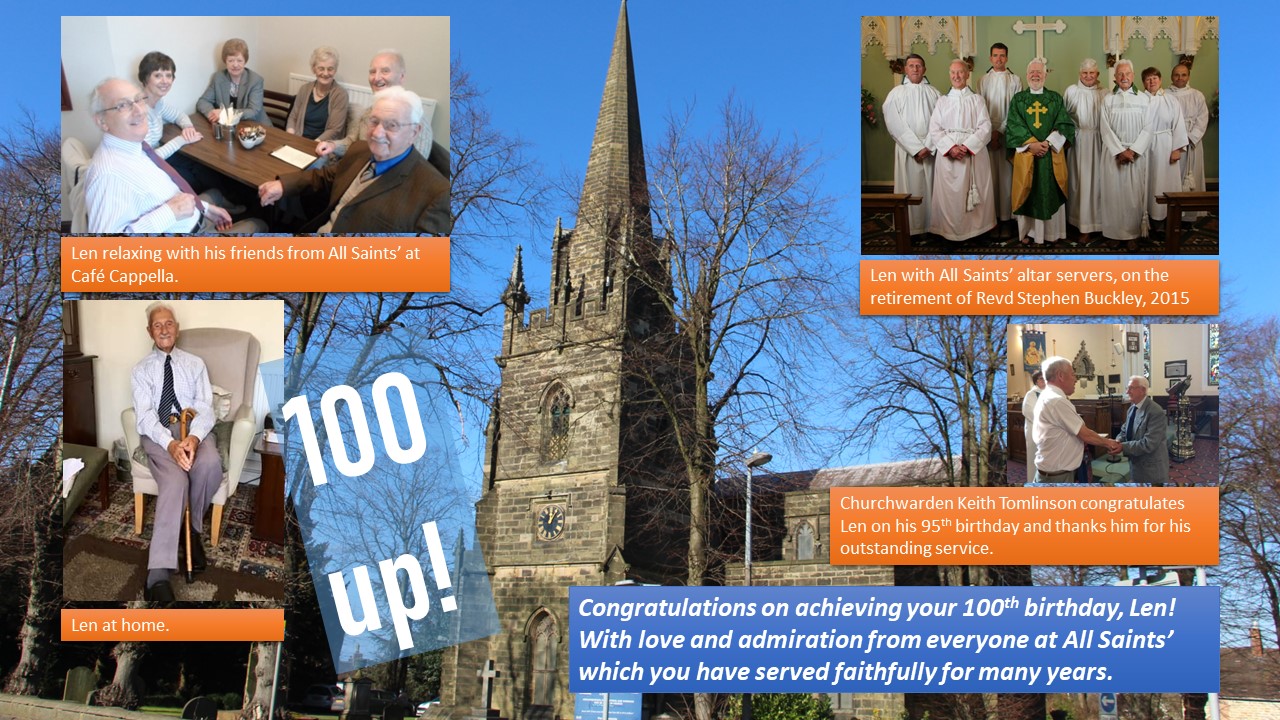 Len was also presented with this framed picture collage marking his 100th birthday and thanking him for his unparalleled devotion to the church.
More photos of Len's party on 25/6/22...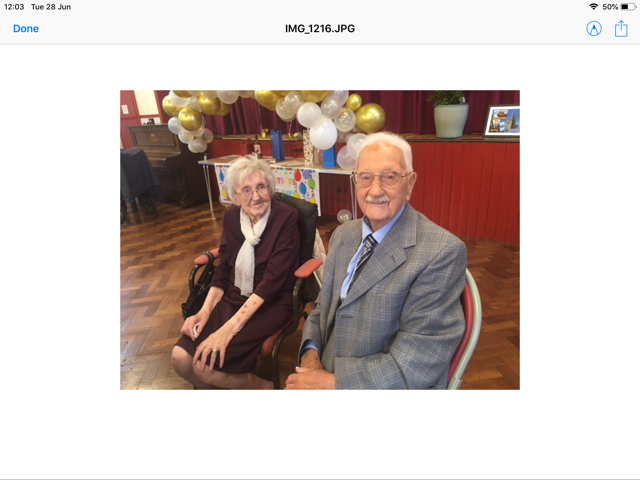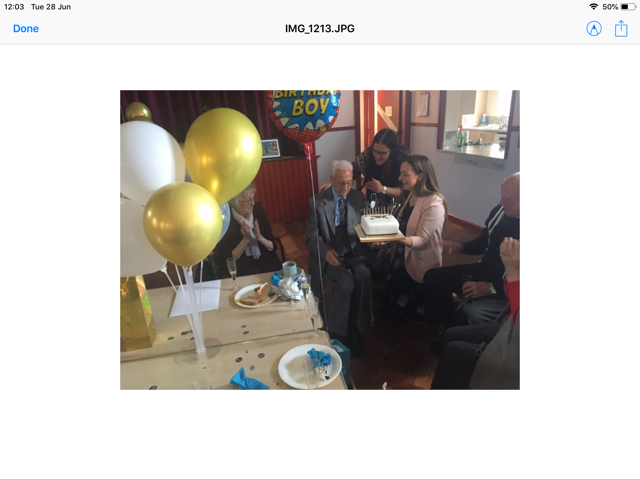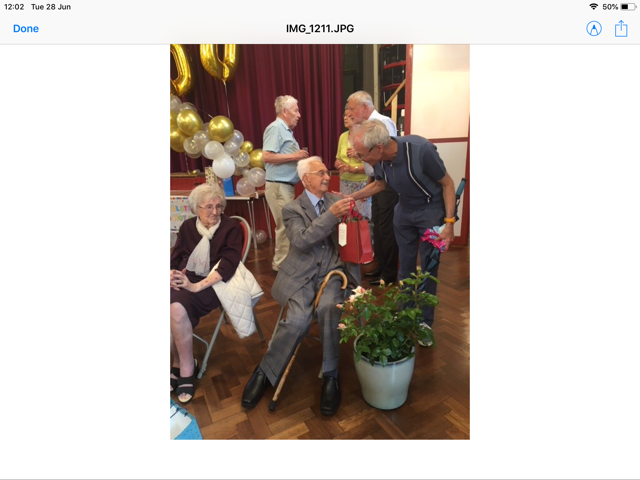 FORTHCOMING EVENTS
Teddy Bears' Picnic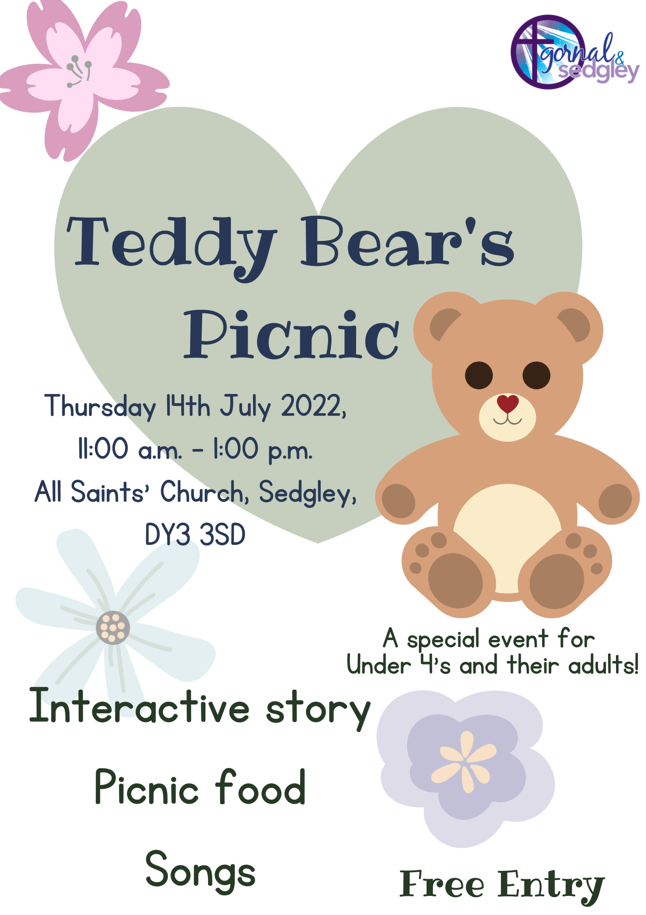 RECENT EVENTS
GETTING READY FOR LEN'S BIG DAY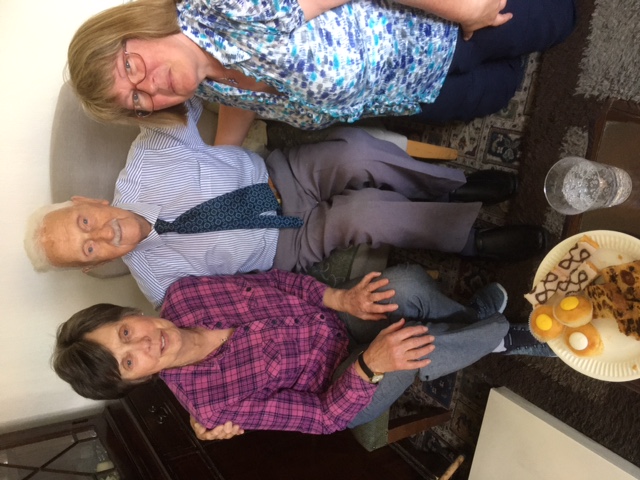 At a pre-birthday celebration recently, before his 100th birthday this Thursday 23rd June 2022, Roy and Linda Watkins attended Len Millard's house where Kath Apperley administered Holy Communion by extension.
Linda says:
"A few photos of a pre-birthday get-together. We had Holy Communion celebrated by Kath Apperley, followed by sherry and cake, and a wonderful afternoon sharing many happy memories."
Happy birthday for Thursday Len!
BEAUTIFUL CAFE CHURCH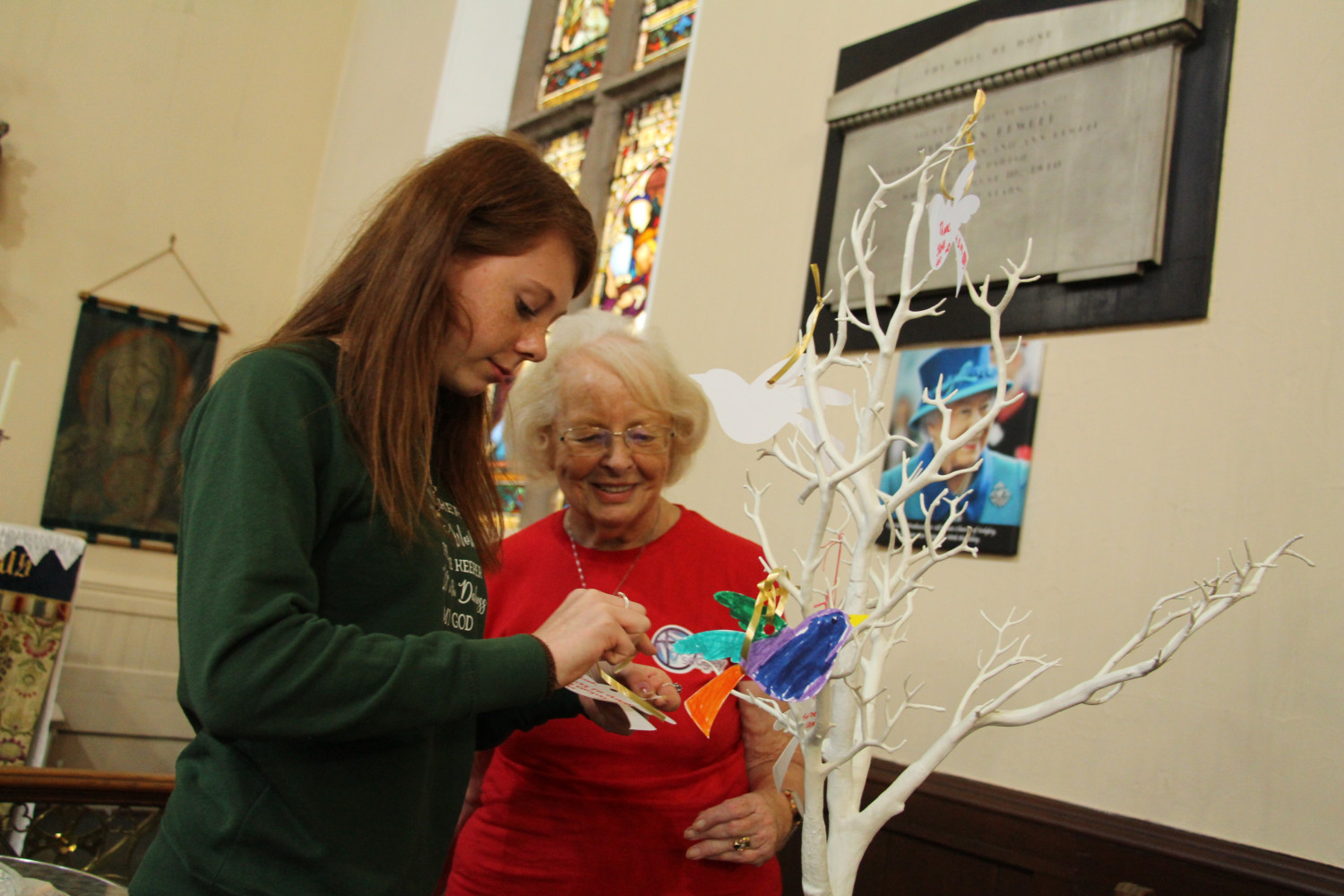 On Sunday June 12th 2022, Cafe Church was held at All Saints'. It brought together worship, singing and craft activities with great success.
It was wonderful to see so many; there was even a beautiful baptism service conducted by Revd Catherine held during the afternoon.
Many thanks to all our volunteers who helped make it such an enjoyable event.
Here is a selection of photos:
Cafe Church All Saints' 12th June 2022
MOTHERS' UNION PLATINUM JUBILEE CREAM TEA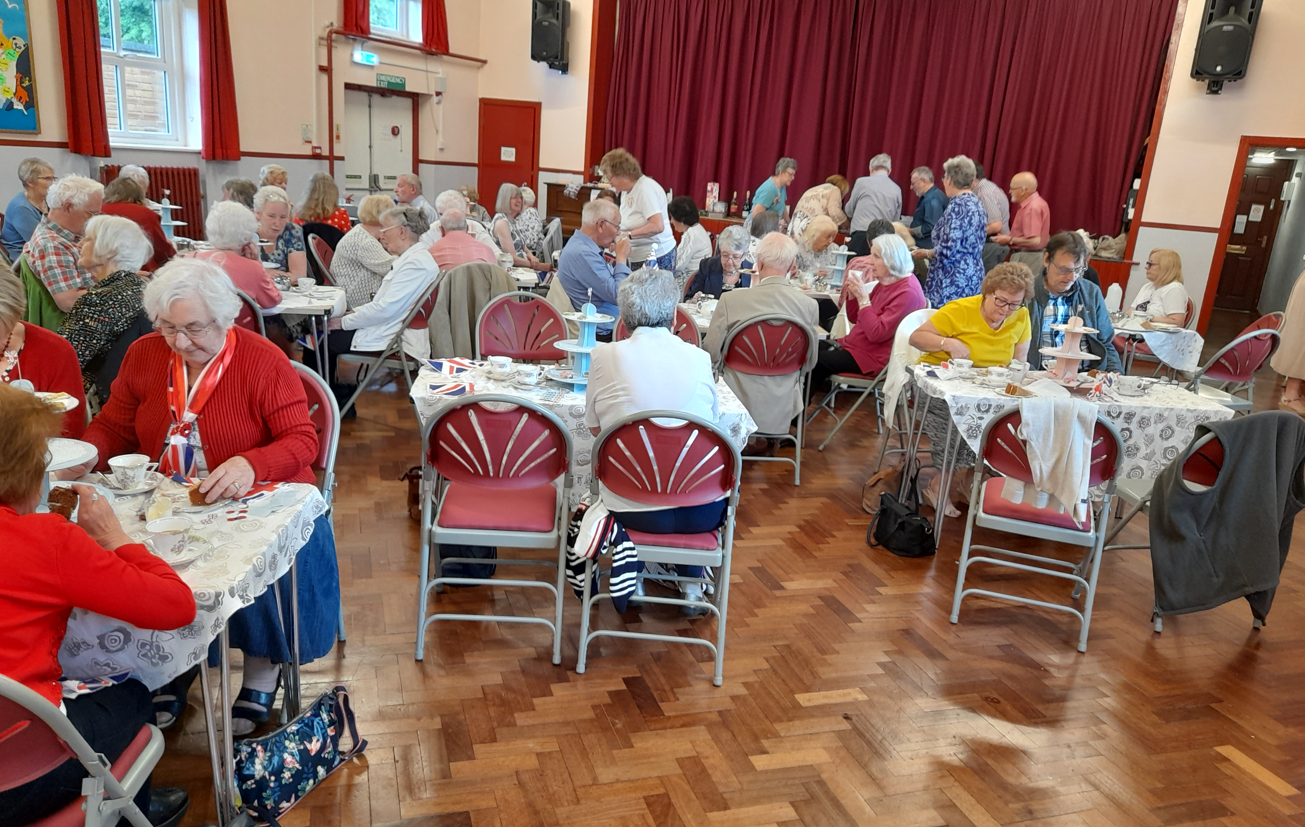 Thank you so much for the wonderful Platinum Jubilee Cream Tea organised by the Mothers' Union in All Saints' Church Hall this afternoon (7/6/22). A great finale to our church and community Jubilee celebrations. Thank you to Liz, Chris, Judy Clements and all the team involved in planning and providing this.
MARTIN PLATTS' FUNERAL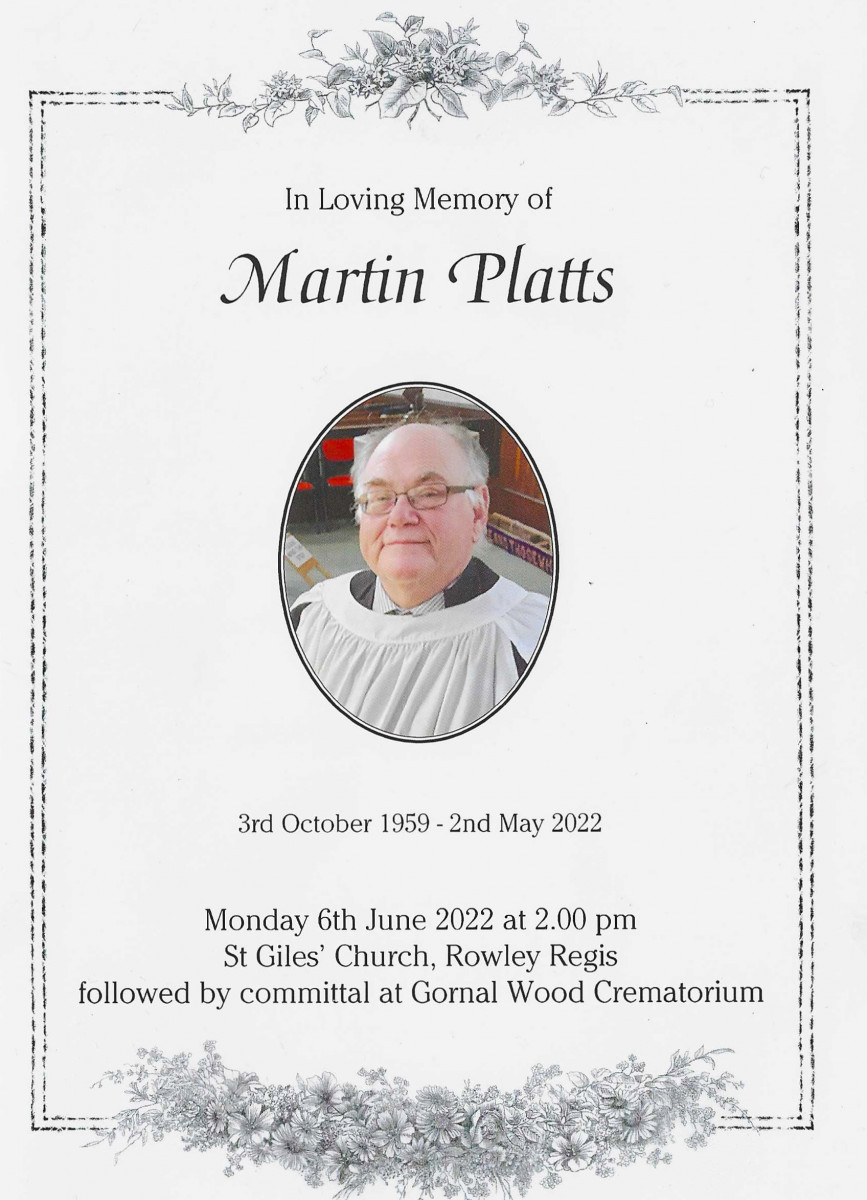 Martin Platts' funeral was held this afternoon (6/6/22) at St Giles' Church, Rowley Regis.
His cremation was held later at Gornal Wood Crematorium.
Martin will be greatly missed by everyone at All Saints', where he was our organist and choirmaster from 2014-2022.
New service pattern from July 2022 - a message from Archdeacon Nikki
Archdeacon Nikki writes:
"I have met with Catherine and David Hoskin, Area Dean, as agreed, to plan a sustainable service pattern with only one stipendiary priest in the team, ministering alongside one LLM and one ALM. This pattern is in line with other team ministries across the diocese, is appropriate for the size of congregations, and recognises that the churches are part of a team and need to function as such.It will be discussed with the PCC and DCCs at a meeting on 26th July, but will take effect from the beginning of July for a trial period which can be reviewed after six months.

For All Saints' Holy Communion at 10.30 on first and third Sunday
Holy Communion at 8.00 on second and fourth Sunday
Café Church at 4.00 on first Sunday
For St Peter's Holy Communion at 10.30 on second Sunday
Service of the Word at 10.30 on fourth Sunday
Holy Communion at 10.00 each Wednesday
For St Andrew's Holy Communion at 9.30 on fourth Sunday
Service of the Word at 9.30 on first, second and third Sundays
This means there will be a Eucharist each week, either on a Sunday or Wednesday, at both St Peter's and All Saints'. On the Sundays when there is no service in the church you most usually attend, you are encouraged to worship in one of the other team services. Additional lay-led services could be introduced in the future if other church members are willing to train as ALM Worship Leaders. Catherine will be responsible for inviting other deanery clergy and those with PTO to cover eucharistic services when she is away. Those clergy are spread thinly so it is not permitted to ask them to cover any additional services not in this plan. It will be an adjustment for St Peter's and All Saints to have fortnightly rather than weekly worship at 10.30, but is necessary in the new situation to ensure the well-being of your priest, LLM and ALM.
On the occasional fifth Sundays in the year, a special team service will be arranged. "
Crochet at St Andrew's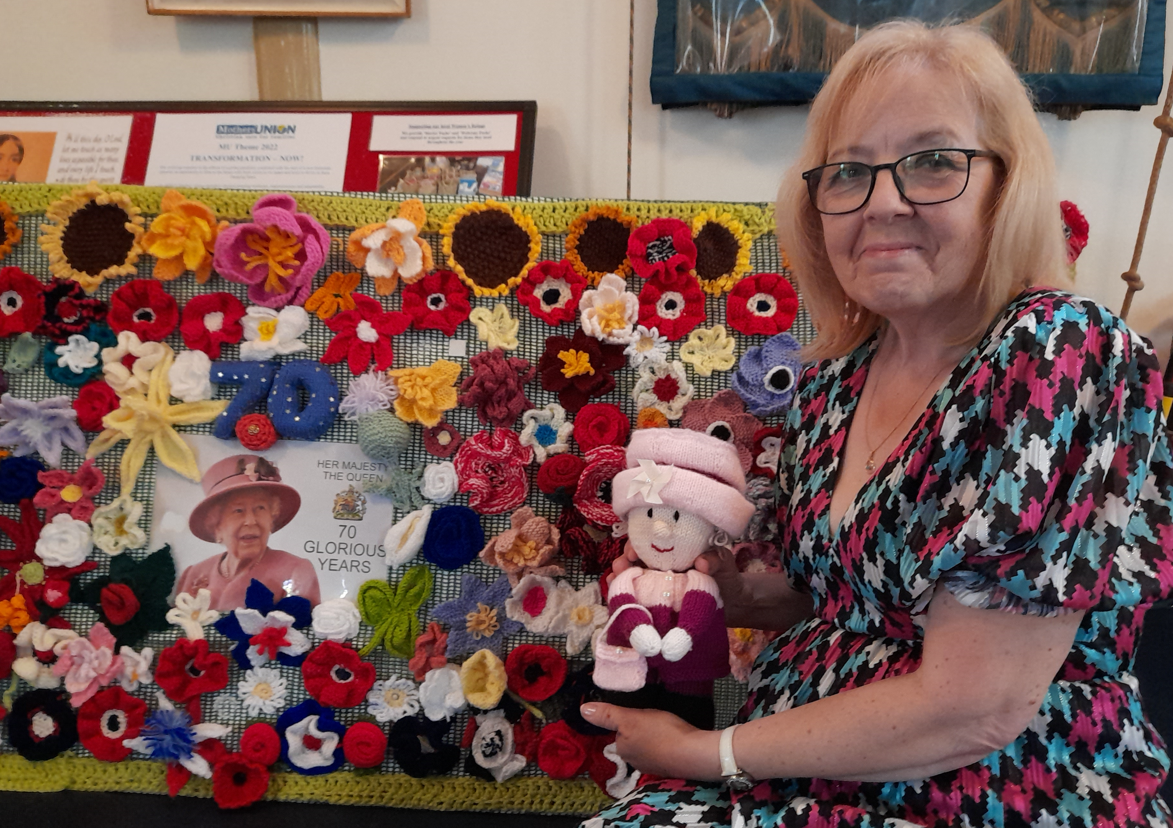 Canon Jan with the the knitted and crocheted flowers created by St Andrew's Church The Straits' Friday morning craft group, for the Queen's Platinum Jubilee. Her Majesty herself makes an appearance - in crochet form, emulating her photo!
SOME EVENTS EARLIER THIS YEAR
Ascension Day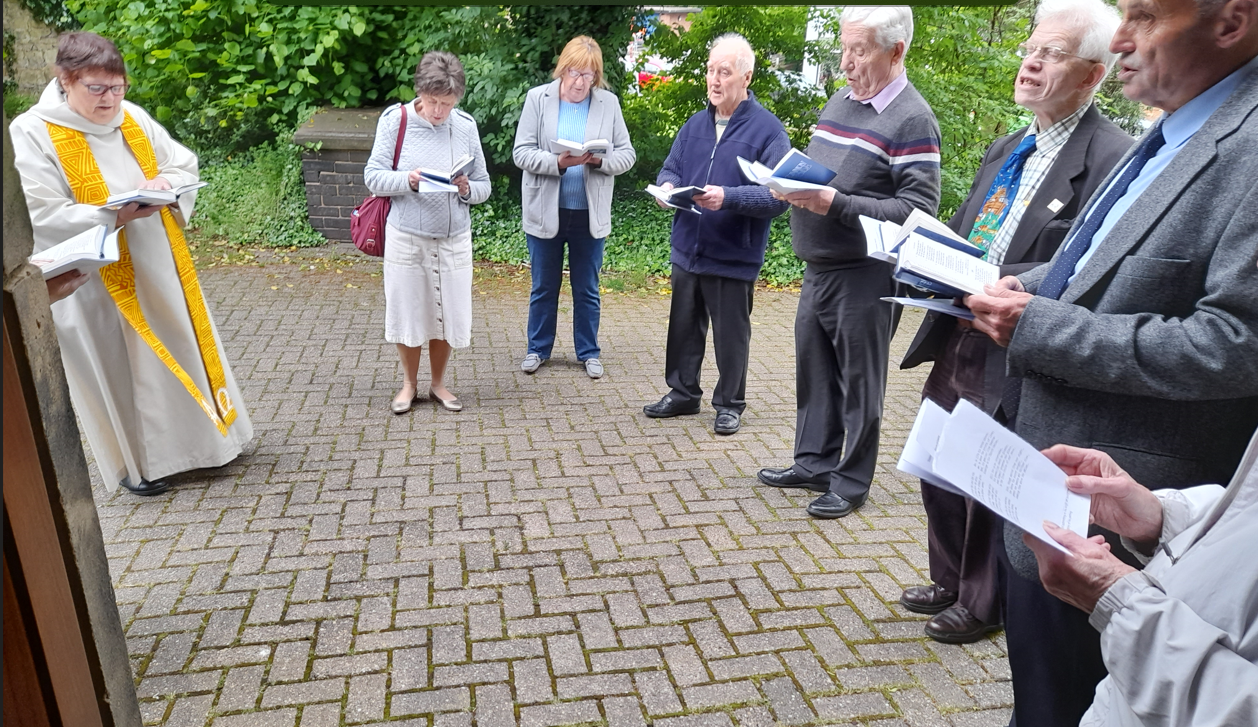 Although few in number, we met at 8am this morning to celebrate Holy Communion on Ascension Day.
First we gathered outside the front door to sing the Ascension Day hymn 'Hail The Day That See Him Rise' by Charles Wesley.
We then went inside for the Communion Service.
It was a beautiful, thoughtful service led by Canon Jan and Revd Catherine.
Afterwards Keith had brought in a supply of items from Greggs and we shared breakfast at the back of church.
Palm Sunday
This Palm Sunday we were very grateful to be able to celebrate in our usual fashion, starting Palm Sunday in the Church Hall. Canon Jan Humphries (our LLM) blessed our palms; we then crossed Vicar Street bearing them, while singing the Palm Sunday hymn "All Glory, Laud and Honour", led by our crucifer. We progressed down Dean Street, turning left up the church path by the former Court House pub and into church.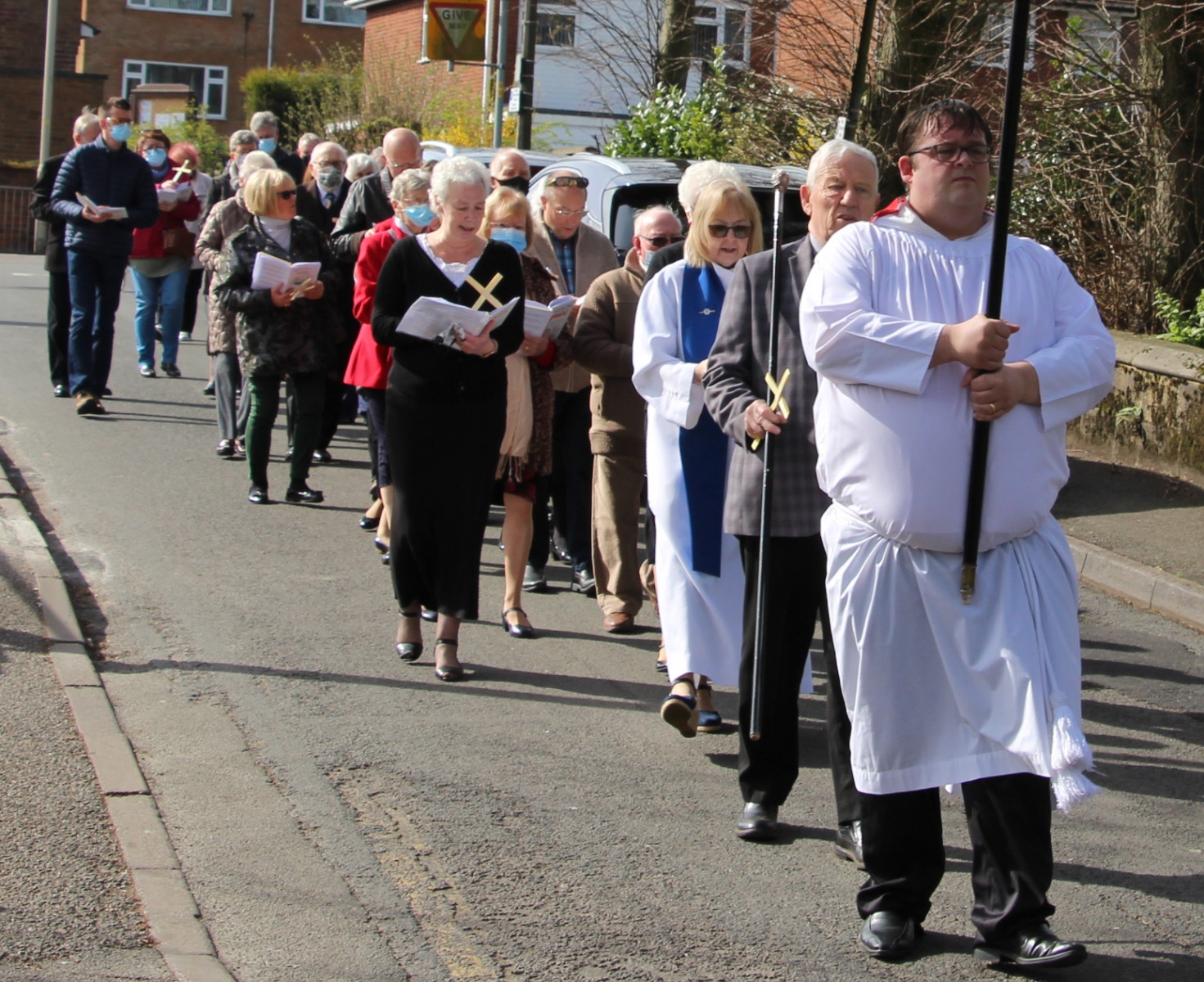 More images from our 10.30am Palm Sunday Service at All Saints'
Easter Bonnets at Noah's Ark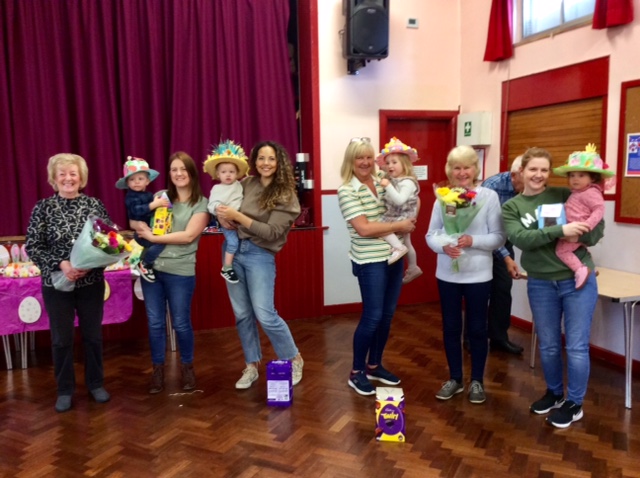 We had our Easter Bonnet parade on Tuesday (5/4/22) our moms took a lot of trouble to create many lovely hats, the children and moms enjoyed showing them.
We had an Easter Egg hunt too which the children loved and there was a free raffle..... so something for the adults too.
We asked Maureen Matthews and Lis Little ( many thanks to both) to judge the bonnets, a very difficult decision - they were all wonderful, however we did have 4 prize winners but all of the children had a small Easter egg to take home.
It was a great, if chaotic, morning - but enjoyed by everyone, our thanks to all who helped to make it such a success.
Some news from Sedgley Royal British Legion
Sarah Carter, who is David Screen's niece and now Chairman of Sedgley Branch RBL recently attended the AGM of Staffordshire County RBL.
She was asked to attend to collect a certificate on behalf of the Branch because it was their centenary last year.
Sedgley is the oldest Branch in the whole of Staffordshire County.
David was a lifelong supporter of the Legion and All Saints' Church who used to organise the annual Remembrance Sunday Parade from the Legion to church and so it's wonderful to hear that Sarah is continuing his work.
Noah's Ark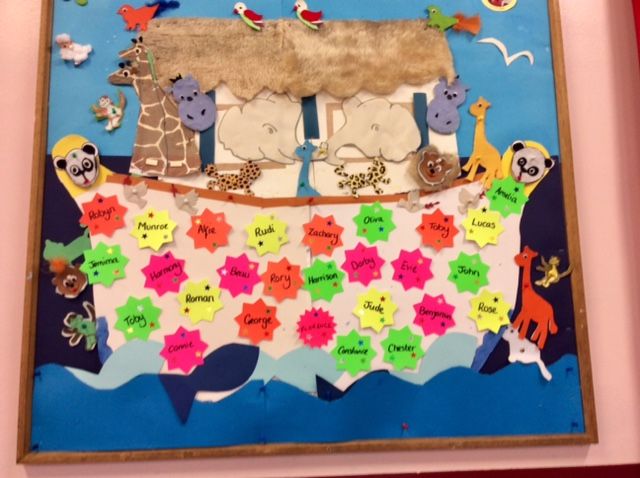 Noah's Ark is once again thriving after a difficult two years for us all. It's been wonderful to watch our moms, nans, aunties (not forgetting our dads !!!) get to know each other - but especially, of course, the children: they have learnt to mix and play together. It's been a pleasure and a joy to watch them grow in confidence over the weeks. A couple of children were born in early lockdown, an especially difficult time for them, however all went home happily today with a small bunch of daffodils in readiness for Mothering Sunday.
The Noah's Ark Team
GENERAL INFORMATION
BEREAVEMENT HUB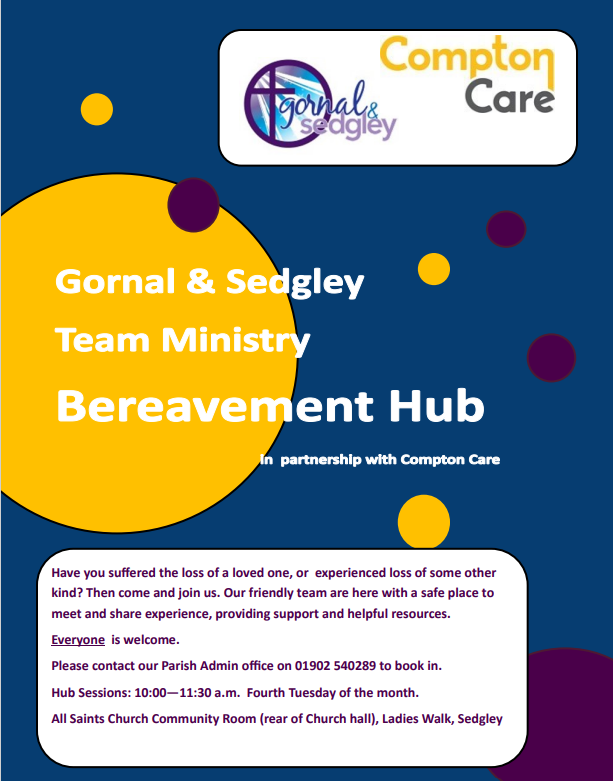 Gornal & Sedgley Team Ministry are delighted to announce our bereavement hub, held in partnership with Compton Care. We are grateful for the training Compton Care have provided to our volunteers.
The hub meets once a month in the Community Room at the rear of the Church Hall.
If you know someone affected by loss and grief who would appreciate a safe supportive environment to meet others, please encourage them to contact our parish office on 01902 540289 to book a place. We pray this will be a blessing to our community. Everyone in need is welcome!
ARRANGEMENTS FOR BAPTISMS AND WEDDINGS
There have been some recent changes in the information we provide about arrangements regarding Baptisms and Weddings:
BAPTISM BOOKINGS
Thank you for your interest in exploring having your child baptised. Unfortunately, with the current situation regarding Covid continuing, we are still dealing with the effect of the restrictions during 2020 and 2021. We are currently booked for baptisms for all of 2022, so will not be able to take bookings for 2023 until September 2022.
Regrettably therefore, for the foreseeable future, we will have to restrict baptisms to families living in the parish or with a connection (e.g. marriage or baptism) to All Saints, Sedgley, St. Andrews, The Straits or St. Peters, Upper Gornal. Please note we cannot baptise children at St. Peters at present.
Please contact Chris Williams, Vestry Clerk: chriswilliams550@btinternet.com
DISCUSSING OR BOOKING A WEDDING
To discuss the Reading of the Banns, or to make any enquiries about arranging a wedding, please contact the Parish Office, from 10.00am-12.30pm, Monday to Friday:
Phone number: 01902 540289
Please do not contact the Vicar directly.
A typical wedding at All Saints
GIVING TO ALL SAINTS' CHURCH
If you have a smartphone, use your camera to access the 'Give a Little' website, then press the arrow to 'thyg.uk' to choose how much you wish to contribute: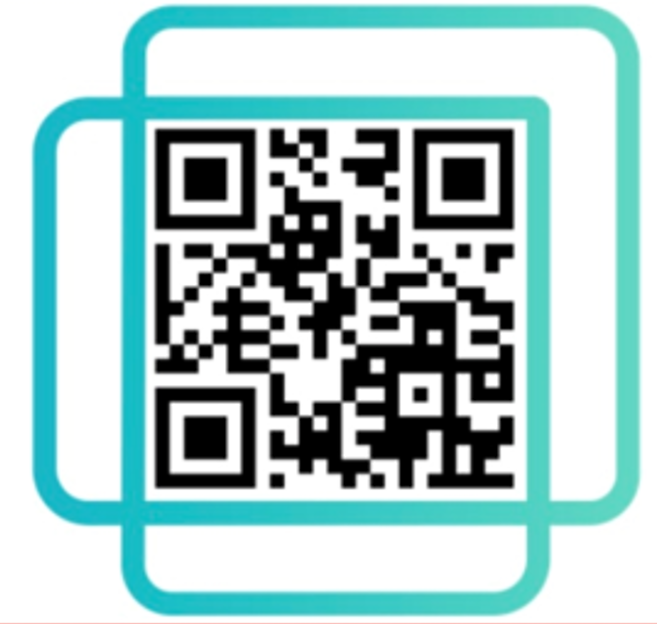 Alternatively you can use this link to the 'Give a Little' website:
tinyurl.com/allsaintsgivealittle
SAFE SPACES
An independent service supporting survivors of church-related abuse.
Launched in September 2020, this service offers support to survivors of church-related abuse, whether or not a report has been made.
This independent service is run by the charity Victim Support and funded by the Church of England, the Catholic Church in England and the Church of Wales.
It is free to access via telephone, email or web-chat
Tel: 0300 303 1056 (answerphone is available)
email: safespaces@victimsupport.org.uk
Web-chat is available via the Safe Spaces website: https://www.safespacesenglandandwales.org.uk/s
In addition:
SAFEGUARDING
The Parish of Gornal and Sedgley takes the issue of safeguarding very seriously, ensuring that children and young people as well as adults are kept safe whilst in our care is an integral part of our church life.
If you or someone you know feels unsafe, a list of people who can help is available on this link:
People to contact if you feel unsafe
Our Facebook site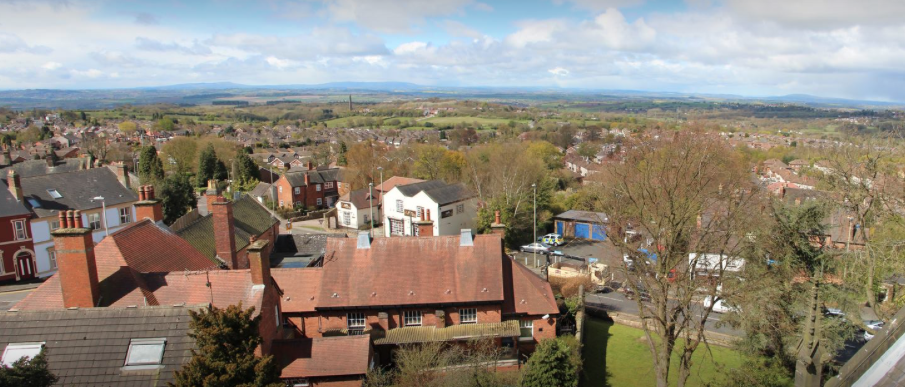 Our Facebook site provides an added facility for communicating with other members of our church community and with our Team Ministry.
PARISH OFFICE
Address:
All Saints' Parish Office
Ladies Walk
Dudley
DY3 3UA
Phone number: 01902 540289
Our Administration Assistant is Gail Griffiths.
Other contact email addresses:
Keith Tomlinson, Churchwarden:
churchwardenkeith@allsaintssedgley.co.uk
John Anderson, Treasurer and Churchwarden:
treasurer@allsaintssedgley.co.uk
Jenny Lavender, Assistant Treasurer:
asstreasurer@allsaintssedgley.co.uk
Our website
If you'd like to contribute any information about forthcoming church events, write an article, or correct anything on the site, please send your information to Martin our website editor:
mmjones29@gmail.com